Conversion Rate Optimization.
Increasing revenue from existing traffic.
Today, most marketing teams are structured to drive traffic towards websites, which then converts into leads for the sales team to close. Few marketing teams focus on getting more from existing traffic. That's where Conversion Rate Optimization (CRO) comes in.
Growing revenue and ROI.
Measuring and optimizing conversion rates at every stage of the buyer's journey is crucial to revenue growth and improved ROI. Conversion Rate Optimization can unlock revenues by converting more website visitors into opt-in or call-in leads.
Optimization. Increasing performance.
Conversion Rate Optimization is essentially about getting more yield out of current marketing and sales activities. It's about making improvements to offers, content, and processes to convert more prospects to customers.
Many websites are designed to convert website visitors into customers. These conversions occur all over the website — on the homepage, pricing page, blog, and landing pages — and all of these can be optimized for a higher number of conversions.
More sales. Same traffic.
Optimization allows you to generate more sales with the same amount of traffic. Rather than spend more on media, you'll be more effective at converting current leads to sales. And when you decide to increase traffic, your conversion rate improvements will net you greater return on your marketing and sales efforts.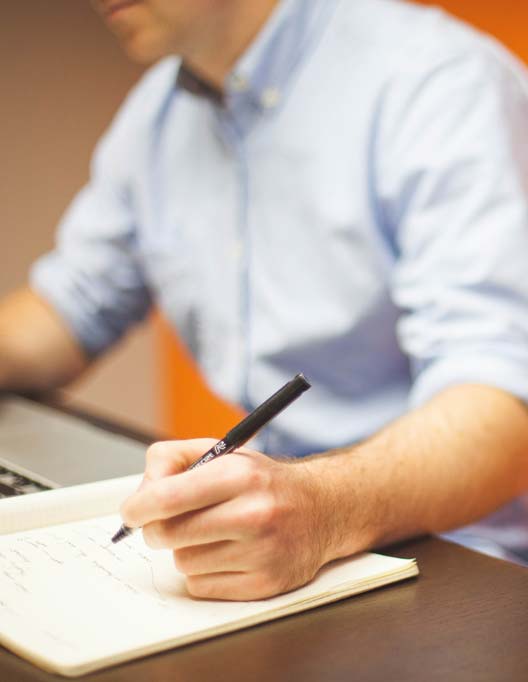 Conversion rates typically range from 1 to 3 percent. This means 97% of your visitors aren't converting, and a massive opportunity.
Conversion Rate Optimization solutions from BIG IDEA.
At BIG IDEA we know the launch of the campaign is the start of the journey toward revenue gains for your company. We capture and analyze your campaign data with a focus on improving conversion performance. This is where revenue growth and real ROI happens.
Constant never-ending improvement.
Optimization dovetails with reporting and analytics. To make gains, we are constantly fine-tuning content to maximize response. This may mean split-testing copy and headlines, testing image changes, adjusting the call to action, or modifying your SEO strategy to improve search engine ranking. Or we may modify media targeting based on predictive results and data analysis. Because we're closely watching the numbers, we'll know what to optimize to make the biggest gains for your campaigns.
Ongoing ROI and revenue gains.
A successful demand generation program is an iterative and ongoing process. It means keeping a focused eye on the data and results and looking for opportunities to optimize and further improve ROI and revenue gains.
Conversion Rate Optimization.
Some of the methods we use to optimize campaigns:
A/B and multi-variate testing.

Messaging emphasis/focus.

Media channels and targeting.

Offers and calls to action.

Audience segmentation and targeting.

Creative, copy, design, images, layout.

Headlines, subject lines, body copy.

Campaign tempo and communications frequency.

Campaign strategy fine-tuning.
Want to learn more?
Select one (or all) of the following:
I'm interested. Let's talk.