Marketing and Sales Pipeline Overview.
Services that fuel revenue growth.
Focused on delivering results, our integrated services empower you and your team through every step of the marketing and sales process. Below, we've grouped each integrated service set into the five stages that fuel a world-class revenue engine.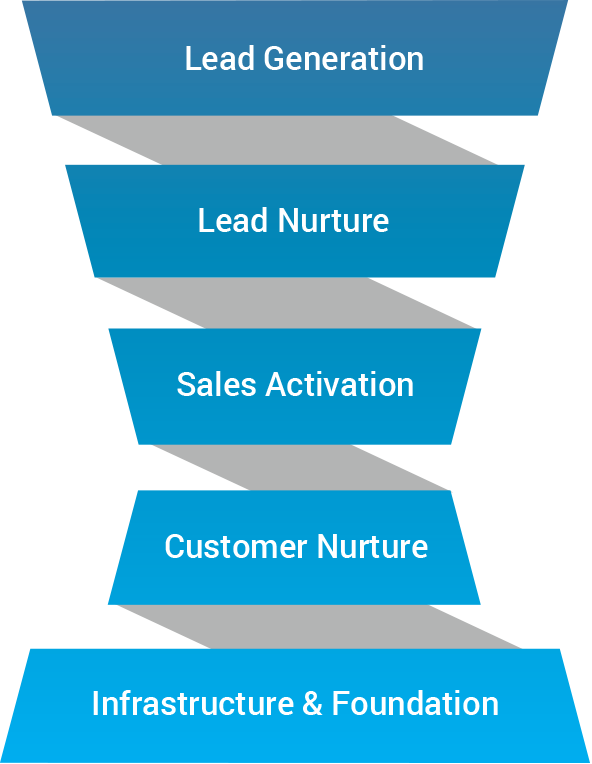 Lead Generation.
We leverage science, technology, and innovative marketing to help you realize your customer acquisition goals. Learn more >
Lead Nurture.
Using technology coupled with tailored and targeted content, we nurture and educate your leads to drive sales. Learn more >
Sales Activation.
We give your sales team the insights and tools they need convert more prospects to profitable customers. Learn more >
Customer Nurture.
Unlock new revenue with programs that maximize the value of every one of your customers. Learn more >
Infrastructure.
These are the foundational elements needed to support true revenue transformation and growth. Learn more >
Want to learn more?
Select one (or all) of the following:
I'm interested. Let's talk.