Our goals are your goals.
At BIG IDEA we are passionate about delivering results. We believe our focus on results puts us in perfect alignment with our clients and partners. Our goals are your goals. Our integrated marketing, sales, data science, and technology solutions attract highly qualified leads that convert to sales with increased average order sizes and increased purchase frequency to maximize revenue.
Integrated approach. Measurable results.
You likely know it takes a comprehensive, integrated approach to consistently grow revenue. And mapping strategy to execution tactics, and tactics to measurable results, delivered on time and on budget, takes a proven methodology and framework.
Expertise. Best practices. Focus.
BIG IDEA has honed and polished our proven methodology across thousands of successful client engagements which is how we deliver consistent results. Working with us you gain access to proven strategies and tactics, driven by predictive data and grounded in best practices, conversion-focused creative and content, world-class technology, all measured and tracked and reported to you for performance via attribution and analytics systems.
A proven process for growing revenue.
Our methodology has been refined, optimized, and load tested over thousands of projects. Though proven and well established, our methodology is not rigid. This is ultimately a collaborative and flexible approach that is tailored to your specific goals, needs, and budget.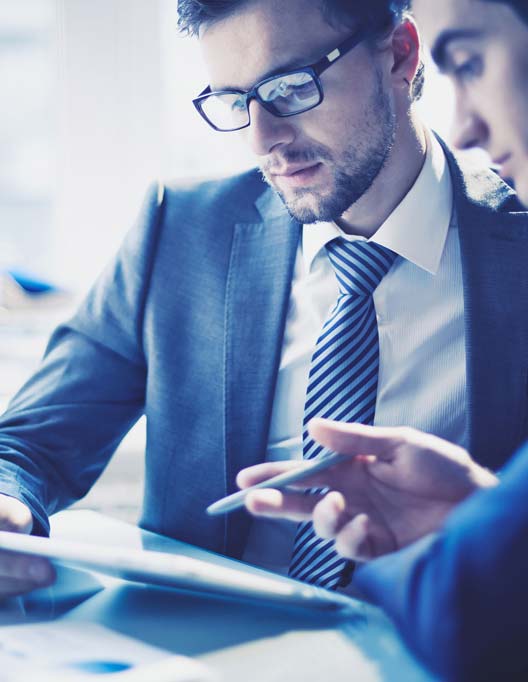 During the planning stages and throughout execution, BIG IDEA was very collaborative and open about technology and best practices. The net result was 7.5x growth in sales for that product line with a significant ROI.
Goal driven. Focused on results.
Our methodology is structured around a clear understanding of your goals and desired outcomes. We work closely with your team to design solutions aimed to dramatically improve your revenue performance, ROI, and profits. The process is collaborative and flexible, tailored to your needs and budget.
Methodology overview and elements.
The following outlines the integrated elements of our execution methodology.
Goals and Outcomes. First we establish our targets based on a common understanding of your goals, needs, and budget.

Strategy and Science. Before we execute we plan, we make sure your campaigns are guided by a winning strategy that is based on accurate market data, predictive analytics, and best practices informing a clear, actionable demand generation plan.

Creative and Content. Every creative decision we make and every piece of content we create is designed to propel leads deeper into your value proposition and closer to a sale. Like the strategy, creative and content is directed by market data, predictive analytics, revenue goals, and conversion-focused best practices.

Media Targeting. Using predictive targeting technology we're able to reach high-probability prospects across the shifting landscape of media channels, devices, and locations. This ensures your campaigns reach your target audience using the media channels that produce the greatest results, in measurable and the most cost-effective ways.

Technology. As well as possessing the expertise to implement and integrate technology platforms, BIG IDEA will integrate strategy, campaign design, content/creative, and business processes to ensure your technology yields a strong ROI and the desired results. We are a single source for integrated solutions that not only reduce cost and risk, they produce superior results compared to a siloed, fragmented approach.

Analytics and Reporting. Growth comes when you measure what's working and use the results drive constant never-ending improvement. Data gives us the facts we need to optimize your campaigns, scale what's working and refine or shut off what's not. We build tracking, measurement, and attribution into every system to provide us everything we need to drive the success of your revenue growth program.

Management and Optimization. Launch is just the beginning. From the start, we capture and analyze your campaign data with a focused eye toward improving conversion and revenue performance. This is where massive revenue and ROI gains are made. A successful demand generation program constantly evolves and needs oversight to make sure no market shifts or opportunities are missed.

Want to learn more?
Select one (or all) of the following:
I'm interested. Let's talk.