At BIG IDEA we are passionate about delivering results.
We believe our focus on results puts us in perfect alignment with our clients and partners. Our goals are your goals. Our integrated marketing, sales, data science, and technology solutions attract highly qualified leads that convert to sales with increased average order sizes and increased purchase frequency to maximize revenue.
Helping  you realize your revenue growth and company goals.
To impact our clients' revenue, BIG IDEA uses a proven framework to produce significant sales growth for our clients. We align, synchronize, and integrate all of the moving parts of your revenue engine: marketing, sales, technology, and processes, while setting common goals with key stakeholder and working collaboratively to realize your target outcomes and revenue goals.
Decades of experience.
BIG IDEA has enjoyed over two decades of experience helping our clients succeed. Our nationally and internationally recognized marketing and sales programs have grown revenue and delivered a strong ROI for our clients. We are hands-on practitioners, not theorists.  We have planned, executed, and optimized thousands of campaigns and programs across scores of industries and applications. We are marketing, sales, and technology experts who understand and respect P&L responsibility, budget management, deadlines,  accountability, and the need to produce measurable results now and in the future.
Revenue growth experts.
We are experts in the areas of integrated predictive growth strategy, multi-channel lead generation, consumer and account based marketing frameworks, lead and customer nurturing, lead management, sales activation, creative and content marketing, marketing automation and CRM, attribution, analytics and optimization, and reporting. We have been dedicated to this for over two decades – constantly advancing with technology, methodology, and best practices to produce the most effective revenue generating demand generation programs for our clients.
Constant never-ending improvement.
One of our most important core values is growth. We strive for growth within ourselves, for the company, and for our clients. Constant never-ending improvement is our driving force. It's this core value that compels us to continually study, train, and practice to "sharpen the saw". We do the work. We get certified. And we apply best practices with the latest methods to produce the results our clients deserve.
A full-service resource providing whole solutions.
We're a full-service agency that provides whole solutions for your marketing, sales, and technology needs. We have the staff, skills, and resources to complement and fortify your in-house team, filling any gaps as needed. Whether you want a fully outsourced solution, need specific projects executed à la carte, or you're looking for a hybrid with us collaborating with your team. We're here to help.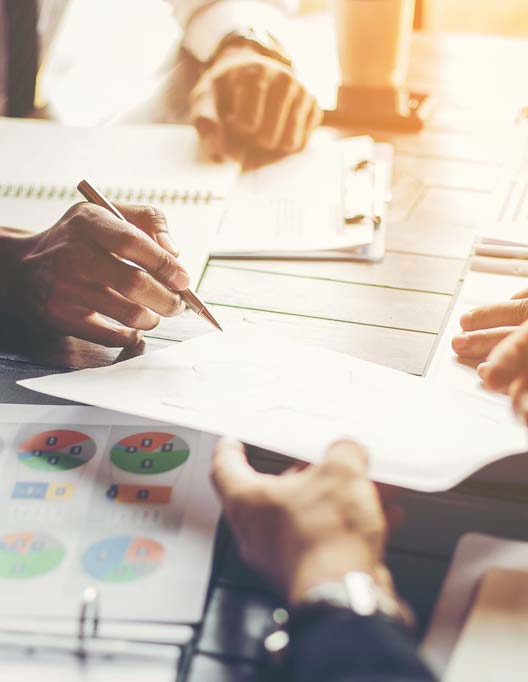 Collaborative and flexible.
We collaborate with your team, openly share knowledge and we are transparent about what's working and not working. We believe that together we can create greater results rather than staying in silos, posturing, and clinging to hierarchy.  We're flexible and agile, ready to adjust as the data dictates. We don't make decisions based on opinions, we use the facts to guide us. We start small and scale what works, rather than following a "Go Big or Go Home" approach which is fraught with risk.
Reducing project risk and cycle time.
By leveraging our expertise and capacity, you can substantially reduce risk and cycle time, rather than using an in-house approach with the associated learning curves and skill gaps, or delays through hiring, testing, and integrating new staff. You can focus on your core business and leverage our proven methodology for a faster and lower risk path to program launch and revenue results.
We take our mission and values seriously.
Our mission to produce results for clients which is guided by our underlying core values is a key driver. Our values define who we are as people, and together, who we are as a company. Our values guide our actions and decisions in everything we do: with one another, with our customers, our partners, and our vendors. Our success comes from staying true to our values at all times.
Want to learn more?
Select one (or all) of the following:
I'm interested. Let's talk.